Summary:
One of the world's major beauty manufacturers has engaged RMS for weekly servicing in a large national retailer for their brands. Throughout our long partnership, we engage our reps to improve On Shelf Availability (OSA). Service focuses on stocking, count corrections, planogram maintenance and display compliance for their brands in 1,195 of the retailer's stores.
RMS Action
During regularly scheduled services, RMS merchandisers identify out of stock items, stock product, work with stores to ensure inventory counts are corrected when needed, and maintain planogram integrity. Through weekly conference calls with our client, we are able to ensure their strategic goals are our strategic goals for their brands and partner with them to ensure our rep execution leads to a definable ROI for the client.
Results:
Annually, RMS reps complete almost 63,000 regular weekly services executed at a completion rate of 97%
Using REX, RMS's proprietary field software, merchandisers were able to report the number of visually out of stock items upon arrival and upon completion. Results show a consistent improvement averaging over a 20% reduction of visual out of stocks per category each week.
Because of our consistent presence in the Beauty area each week, RMS reps build strong partnerships with store associates. Due to our reps strong partnerships with the Beauty team, we have a high success rate of count corrections made with store team members during our services.
RMS also completed many special projects for their various brands including fixture installs, ISM placement and IRC services.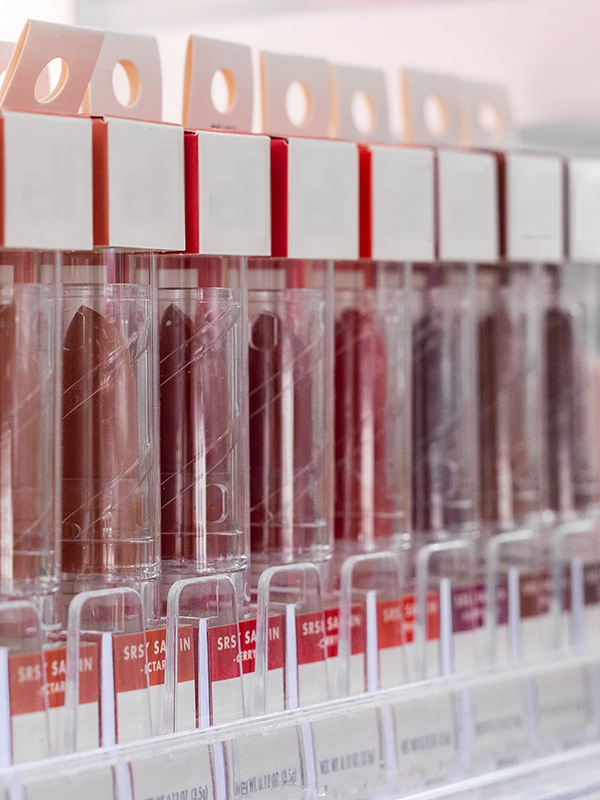 Our Services
As a full-service national merchandising firm, RMS offers complete in-store merchandising solutions. You've made a big investment in getting your product to retail, now make a good impression on your customers. You can feel confident that your products are available, engaging, and are accurately inventoried.
Our Services