Summary:
A leading developer and distributor of in home electronic accessories was awarded a new seasonal program of Holiday Plug/Electrical items in a large national retail chain. They wanted to safeguard a successful first holiday season and reached out to RMS for help with two services before and after Black Friday.
RMS Action
The Holiday Plug/Electrical planogram transitioned to a larger footprint in Seasonal after Halloween. RMS reps were able to complete maintenance service prior to Thanksgiving to verify all stores were set and stocked to capacity to be ready for the busy season. In the top selling 600 stores, RMS reps executed a follow-up maintenance service the week after Black Friday to recover from the heavy traffic of the holiday weekend. RMS reps pulled all available backroom inventory and stocked the seasonal section to drive sales. During the 2nd service, it was identified there was an issue with missing Ad signs for their product. RMS quickly updated the service to identify stores affected.
Results:
The client was provided before and after photos showing status of each store's POG status.
RMS provided reporting showing the number of POGs set, items stocked and out of stock items by store.
RMS reps were able to improve instocks by decreasing the number of out of stocks by 30%.
The distributor was able to have concrete data to share with the retail buying team during their line review.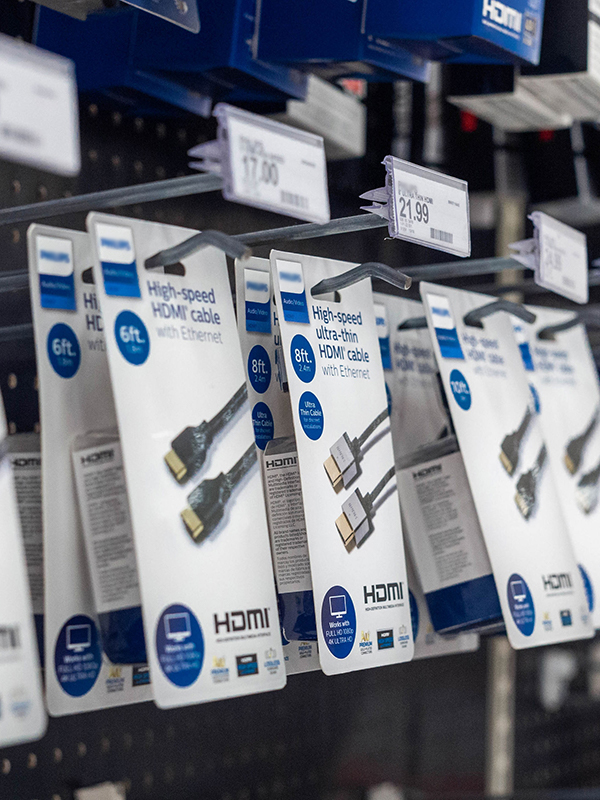 Our Services
As a full-service national merchandising firm, RMS offers complete in-store merchandising solutions. You've made a big investment in getting your product to retail, now make a good impression on your customers. You can feel confident that your products are available, engaging, and are accurately inventoried.
Our Services