Retail Audits
Retail audits confirm a store has executed a new planogram (POG) reset, display, endcap, in-store marketing (ISM) placement, or other changes.
Why are Reset and Revisions Audits important?
On average, only 50% of new planogram sets are compliant and set on time. The percentage is worse when applied to secondary product locations such as promotional displays.
Decisions for future POG resets could be made within the first four weeks of a product's scheduled set date.
Retailer reorder forecasts are modeled from the first few weeks of a product's sales. A non-compliant set can create a self-fulfilling prophecy of failure.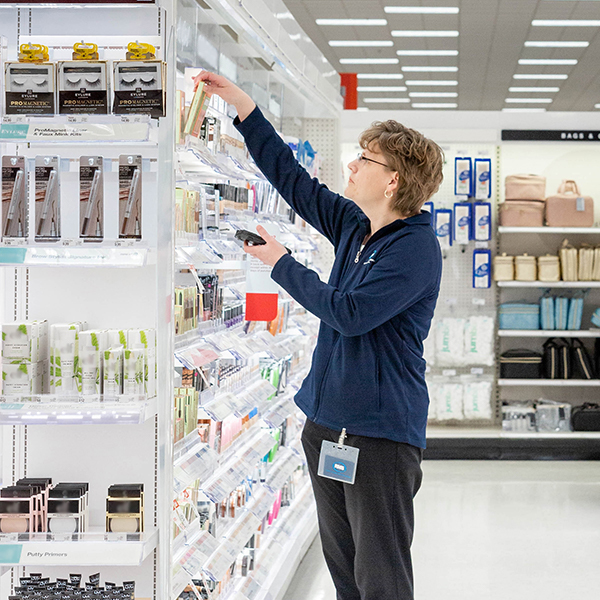 Most popular tasks performed during an audit service:
Confirm the section being audited has been set.
Locate and install displays that have not been set.
Zone products to the retail planogram so they are organized and engaging.
Stock products from the backroom to the salesfloor to keep the shelves full.
Review shelf tag and POP materials placement for accuracy.
Take a photo of the area once the tasks are completed.
RMS Deliverables
Clients have their own experienced account manager. Account managers work with you to develop the service, create the questions you want answered, and conduct field tests of the service throughout the entire process. Your account manager keeps you updated throughout the project with status reports, service insights, and final detailed results.
The RMS compliance team works with the field team to provide best-in-class execution and proofs 100% of the photos taken during this service to ensure accuracy and completeness. RMS delivers three reports: two are summaries of progress and findings during the service and the final report includes store-level detail and is delivered within 48 hours of service completion.
Case Study
Our client has product in the Toy Department in all stores of a large nationwide retailer. The client wanted a service to set and/fix a sidecap and perform display maintenance during the busy holiday season. The client requested verification the sidecap was set properly with product and shelf labels to boost sales and replenishment.
Read More