IRC Coupons
Instant redeemable coupons are a great way to make your product stand out from the competition and drive sales through promotions and soft bundling. RMS can assist you with IRC application and coupon printing to elevate your brand.
Why are IRCs important?
90% of consumers are more likely to purchase a product or switch brands if they see an offer of instant savings.
Instant coupons allow easy A/B price testing.
Instant coupons can preserve profit margins in heavy inventory situations by focusing promotions on markets with excess inventory.
IRCs help new brands stand out on crowded shelves.
IRC Coupons can promote buying multiples of items at once as a soft bundle.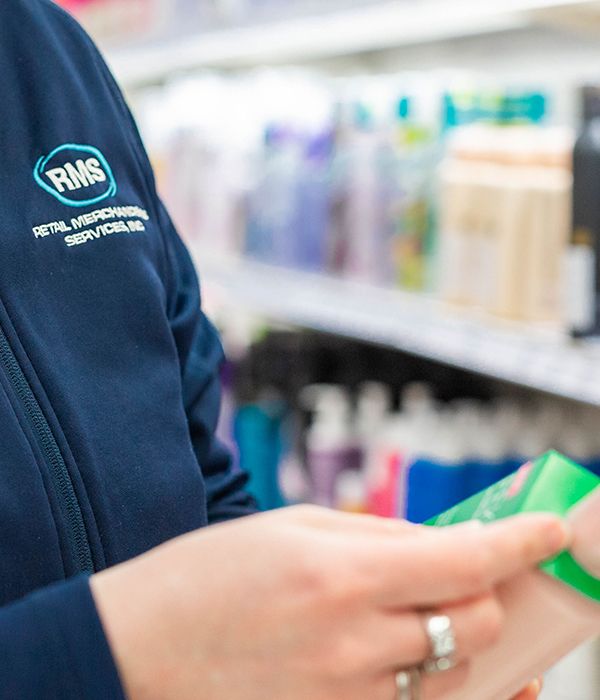 In-store application of instant coupons or hang tags to products.
Ensure products are set to planogram, organized, and neat.
Stock shelves to capacity from backroom inventory to support your on-pack coupon promotion.
RMS Deliverables
Clients are assigned their own experienced account management team. Account managers work with you throughout the entire process to develop your IRC strategy and conduct field tests of the service. Your account manager keeps you updated throughout the project with status reports and detailed results.
The RMS compliance team works with the field team to provide best-in-class execution and proof 100% of the photos taken to ensure accuracy and thoroughness. RMS delivers three reports as part of our instant coupon service. Two are summary reports of progress and findings and the final report includes store-level detail and is delivered within 48 hours of service completion.
Case Study
The client launched ten new items in Target and RMS was hired to place hangtags for 8 out of 10 DPCIs on the salesfloor and complete POG maintenance.
Read More