As a preferred partner to one of the nation's largest mass merchants, RMS covers 100% of our largest preferred partner's retail store locations. Our merchandisers visit their stores a minimum of once a week, spending a total of over 950,000 hours annually servicing their locations. Retail Merchandising Services has been a preferred partner to our largest retail partner since their program's inception.
Access and log-in credentials to retailers' handheld devices – Device access gives RMS merchandisers visibility to a store's inventory system, showing backroom inventory availability and location without the need to interact with a team member.
Backroom certified – Merchandisers gain unaccompanied backroom access, allowing the movement of backroom inventory to the store floor and moving inventory out of backroom locations in the retailer's inventory system.
Corporate store operations relationships – Provides forward knowledge to store process changes that can affect merchandising.
Impact of Preferred Partner Relationship
Access to store resources, backroom certification and the level of visit frequency creates store knowledge, specific retailer process expertise, and most importantly, personal relationships with a store's team members. The results are a higher level of execution, more efficient service, and the ability to collaborate with a store's team members seamlessly on tasks like inventory count adjustments.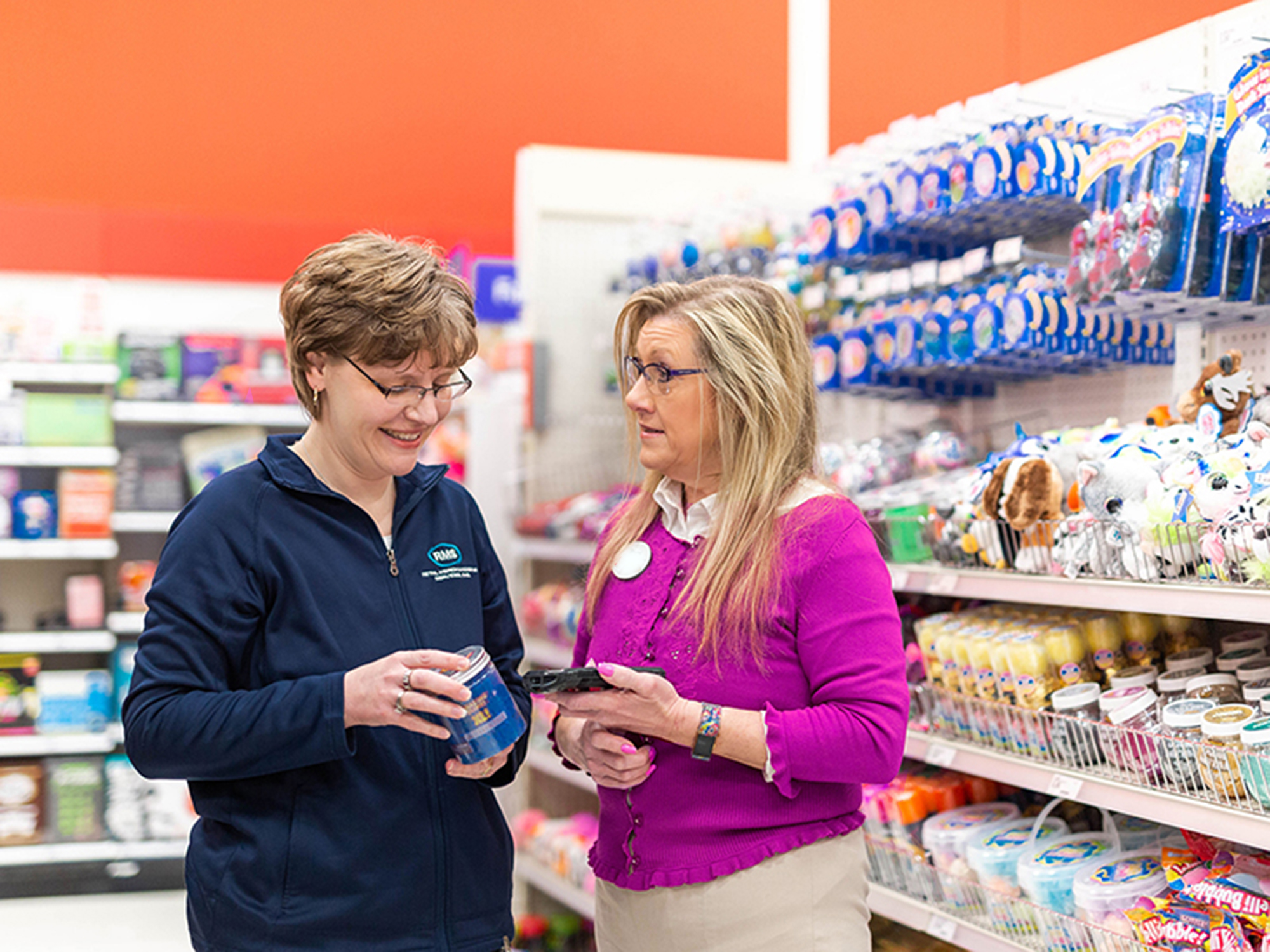 Exclusive Services
Due to accessibility, duration, and frequency of visits by RMS merchandisers, we offer these services exclusively at preferred partner retailers.
Thirty-minute full-service merchandising
15-minute Snap! Audits
Unassisted inventory cycle count and inventory audits
Team member-assisted count corrections
Shelf label and store sign printing
Store specific Item Alerts
Tiered Audit Service