Summary:
An American manufacturer of underwear launched their new logo/brand in a large national retailer causing all existing hangtags/marketing pieces to be outdated. The new logo/brand update affected six different product categories in the retailer nationwide. RMS partnered with the manufacturer to ensure the transition to the new logo/brand was executed accurately and timely.
RMS Action
RMS tested the service, prior to all stores' execution, and discovered additional hangtags/marketing items in stores that was not known to the client. That background work allowed creation of a solution so the outdated items were not overlooked in the rebranding. RMS created the servicing guide to communicate and execute the rebranding correctly. Throughout the service time, RMS Home Office staff quality checked the project's execution in surrounding stores. During this quality check, RMS discovered the retail stores were receiving new product with old marketing materials. This issue was escalated and it was discovered the execution was missed in the client's distribution centers.
Results:
RMS restickered 355,000+ items, an average of 198 units per store, removed hanger collars on 91,000+ units, an average of 52 per store.
RMS identified key issues (outdated hangtags/marketing, product in DCs) which helped to fill in the missing pieces and successfully complete the client's rebranding on time.
The client received weekly recaps and calls from their RMS Account Manager to discuss service results.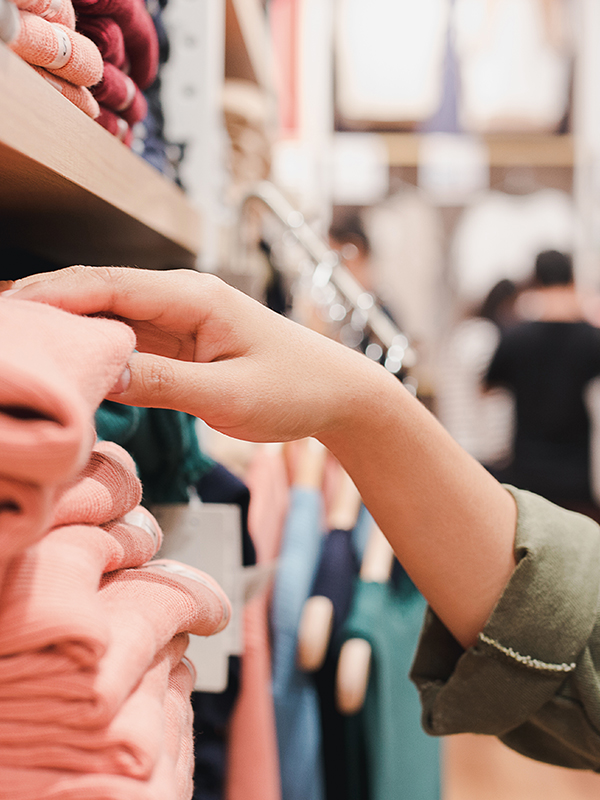 Our Services
As a full-service national merchandising firm, RMS offers complete in-store merchandising solutions. You've made a big investment in getting your product to retail, now make a good impression on your customers. You can feel confident that your products are available, engaging, and are accurately inventoried.
Our Services