Summary:
Our client has product in the Toy Department in all stores of a large nationwide retailer. The client wanted a service to set and/fix a sidecap and perform display maintenance during the busy holiday season. The client requested verification the sidecap was set properly with product and shelf labels to boost sales and replenishment.
RMS Action
Service priorities included locating, zoning and stocking ten specific products set on a sidecap display in the Toy Department. RMS merchandisers printed and installed shelf labels, as needed. If the product was not set on the salesfloor, RMS merchandisers located available product in the backroom and set the sidecap display on to the salesfloor. If the display could not be set as intended, reps partnered with the store to set product on an alternative display location and installed shelf labels. Using REX, RMS's proprietary field software, merchandisers are able to report completed services immediately for quality review and quick reporting turnaround to the client.
Results:
Client was provided with photos of displays after stocking and servicing product.
RMS merchandisers set 218 displays with clients' product that were not set upon arrival.
RMS merchandisers installed shelf labels in 233 stores.
RMS merchandisers stocked 2,857 items to the salesfloor resulting in increased product sales.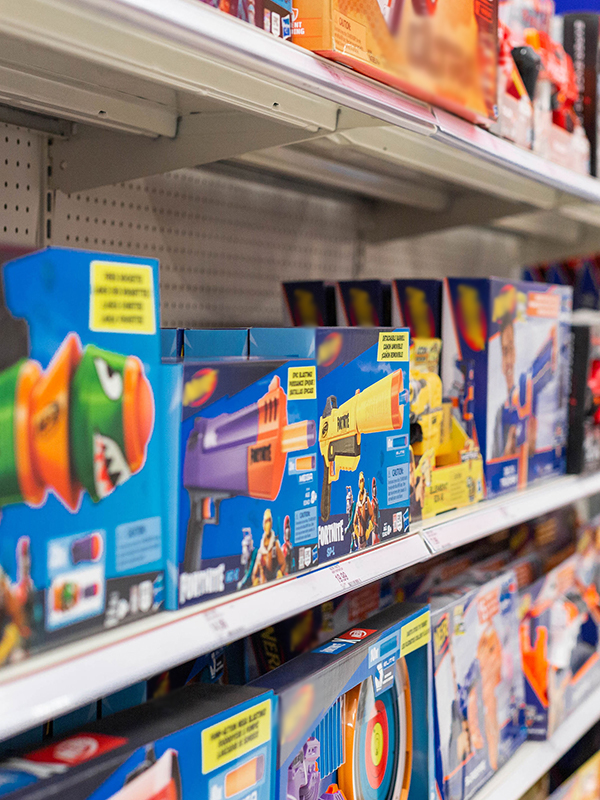 Our Services
As a full-service national merchandising firm, RMS offers complete in-store merchandising solutions. You've made a big investment in getting your product to retail, now make a good impression on your customers. You can feel confident that your products are available, engaging, and are accurately inventoried.
Our Services