Summary:
During a continuity service for an entertainment software client, RMS merchandisers realized the client's logistics provider had not correctly priced newly arriving DVD's. The issue was identified in the entire three-hundred store Menard's retail chain and reported to the client.
RMS Action
During a regularly scheduled service, as a priority objective, RMS merchandisers identified and re-stickered DVDs that arrived with inaccurate price stickers. Using REX, RMS's priopriatary field software, merchandisers were able to report completed stores immediately for compliance review and quick reporting to the client.
Results:
RMS was able to complete this task during a normally scheduled visit resulting in no additional cost to our client while saving them thousands of dollars in lost revenue.
RMS provided reporting showing the number of DVDs re-priced by store allowing our client a refund for the cost of labor from their logistics partner.
The client was provided photos from each store showing before and after the inventory was re-stickered.
Completion:
RMS identified and resolved incorrect price stickers across all Menards stores, saving thousands of dollars before Q4 sales began.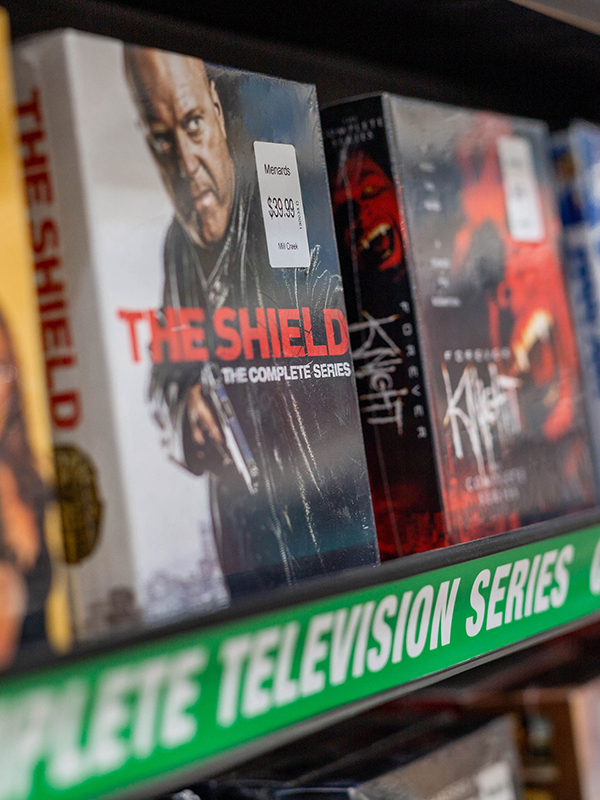 Our Services
As a full-service national merchandising firm, RMS offers complete in-store merchandising solutions. You've made a big investment in getting your product to retail, now make a good impression on your customers. You can feel confident that your products are available, engaging, and are accurately inventoried.
Our Services