Fast and Affordable Merchandising Audits.
1 week turnaround, results the next Tuesday, under $10 per store!
Sell more. Stress less.
Let our merchandisers give you a glimpse into store level execution of planogram sets, promotional displays, endcaps, and ISM campaigns.
P.S. Our highly trained merchandisers are assigned their OWN Target store, meaning that they know it inside and out, so that you can rest easy knowing that your inventory check up is in good hands. Providing the data you need to make informed decisions.
We make sure your product is in place, available, and engaging. World Alliance Gold Certification
Our leadership team has more than 150 years of retail employment experience plus we were awarded a World Alliance Gold Certification, meaning we were recognized as a company of excellence with a pledge to deliver quality and safe experiences for our associates and customers, not to mention our store-level efficiency.
Contact us at 763-519-1612 or davem@rmservicing.com for more information.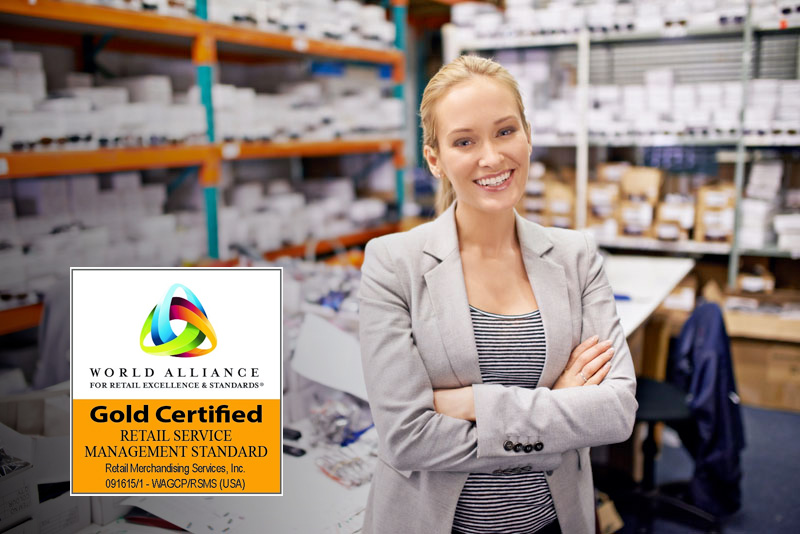 We make sure your customers keep coming back for more.
Yes, we make sure your products are where they belong, in stock, and priced correctly but we do so much more. We help you provide an exceptional experience so your customers keep coming back for more.
Here are just a handful of things that we can do for you:
Inventory integrity. We can take physical inventory and work to fix inaccurate counts (phantom inventory).
Manage display audits, endcap sets, and planogram maintenance.
Install fixtures and signs.
Implement instant redeemable coupon (IRC) promotions.
Rotate perishable products and remove expired items. Your Success is Our Success
We want you to thrive, it's as simple as that. Our retail merchandisers are employees, not independent contractors and go through extensive on site training. We deliver excellent customer service to you so your customers can easily find your product in stock where it is suppose to be.
We are a privately-owned business where everyone, especially our customers, are part of our team.